LEADING CHANGE THROUGH MUSIC, MEDIA & ENTERTAINMENT
Posted by Anubis Communications on April 1, 2014
|
0 Comments
It was interesting being on the other end of the see-saw. Enjoy this interview we did with Prana Lifestyle.
Theres a small team silently working behind the scenes to bring forth changes in the music, media and entertainment industries in Jamaica. Anubis Communications, an outfit consisting of Lesley-Ann Welsh, Natalia Welsh and Natalie Reid, all between the ages of 26 and 30 years old [at the time this article was written], celebrated its fifth year in March 2014.
That five year stretch has been full of culturally impactful projects, including production of the Manifesto Festival of Art'ical Empowerment, the Live From Kingston event series, the inaugural Blue Mountain Music Festival, management of Manifesto Jamaica's Run Free project, and publicity work for Reggae Revival artists.
Lesley let us know the vision of Anubis Communications, what they're up to and gave us a peep into what the trio has in store for the near future.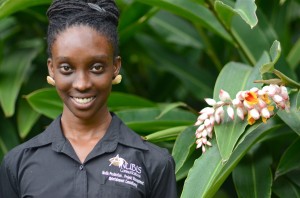 THE VISION: "The vision for Anubis is creating experiences that connect and expand people. We're also keen on social enterprise. Positively impacting our communities is as high a priority as turning a profit."
REGGAE REVIVAL: "Our connection to the Reggae Revival movement continues to evolve. We see the potential of these artists to affect significant paradigm shifts globally, through their art and the messages they channel. We're doing what we can to transport those messages of unity consciousness, self-sufficiency and truth as far as they will go. This movement they've called the "Reggae Revival" is so much more than music."
THE YOUTH: "We collaborated with Manifesto Jamaica to implement The Run Free Project . The objective is to introduce Parkour (a sport that originated in France) to Jamaica, because there's significant scope for imparting life skills to young people through this discipline. It's a hybrid of gymnastics, martial arts and athletics."
THE FUTURE: "We're preparing to produce some events outside of Jamaica. The specifics of what, where and when are not yet ready for the road."
THE INSPIRATION: "We do what we do because we love it and need to do it; for our personal fulfillment more than anything else."
 Click below to view the original article on Prana's blog.
http://pranalifestyleja.blogspot.com/2014/03/leading-change-through-music-media.htm
Photo credits: Sabriya Simon